Native Wildflower Bar
Small batch & cold-pressed
$14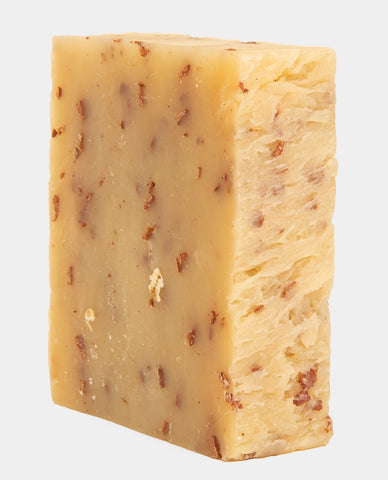 Product is not available at this time.
Made in small batches with sustainably sourced plant-based ingredients, this bar features 7 handpicked, medicinal flowers local to Southern California. Cold pressed the slow, traditional way to ensure maximum quality. This soap is nourishing, hydrating and supportive to the barrier of the skin without stripping important natural oils.
Ingredients
Organic Vegetable Oil Blend (Olive Oil, Sustainable Palm Oil, Coconut Oil, Shea Butter), Water, Sodium Hydroxide, Proprietary Cold Pressed Organic Flower Blend (Flowers of White Sage, California Buckwheat, Ceanothus, Bearberries, Toyon Shrub, Baccharis, Fremontia) Oatmeal, Iron Oxide
Notes
Life Flower products are made in small batches with all-natural and boutique ingredients. Orders are processed and ship within 14 business days. Please allow additional time for delivery.